SSCF News
Bill and Helen Davidson Foundation Fund Donates Piano
Piano installation at a Weyburn nursing home continues donor's lifelong love of music
(November 27, 2018) – In celebration of Giving Tuesday, the South Saskatchewan Community Foundation (SSCF) wanted to share a story about one of our generous donors, the gift of music they offered throughout their lives, and how their Foundation Fund at SSCF ensures that this legacy can continue in perpetuity.
Recently, SSCF travelled to Weyburn to celebrate a piano installation at the Tatagwa View nursing home. The grant that supported the purchase was made available by the Bill and Helen Davidson Foundation Fund at SSCF.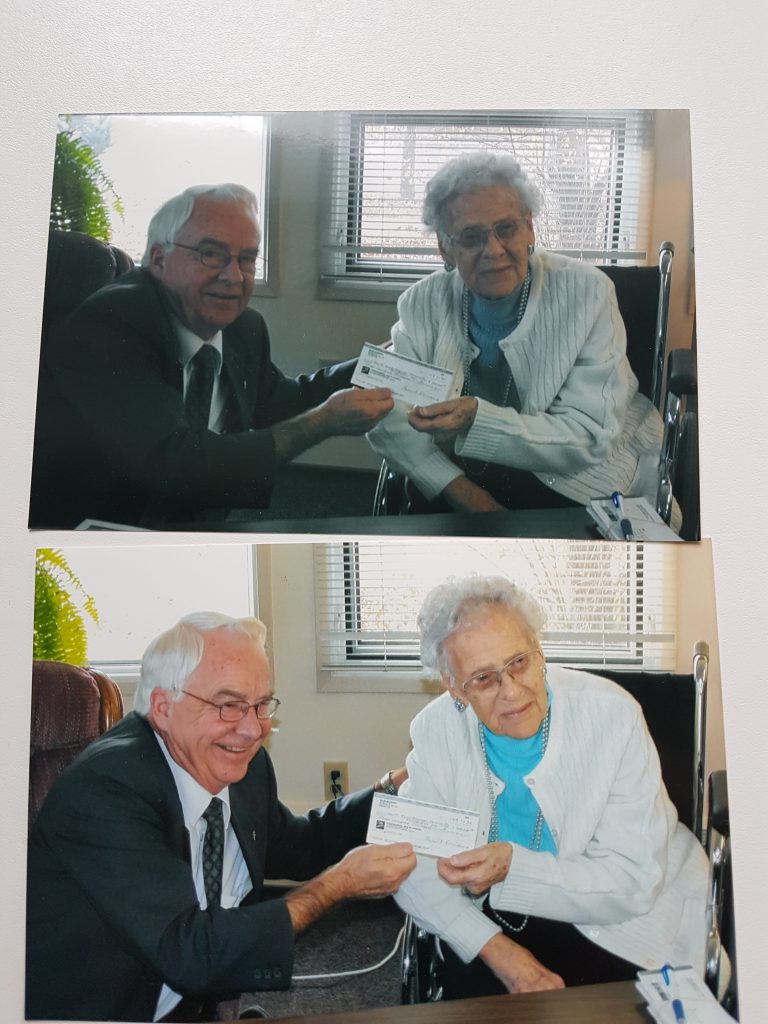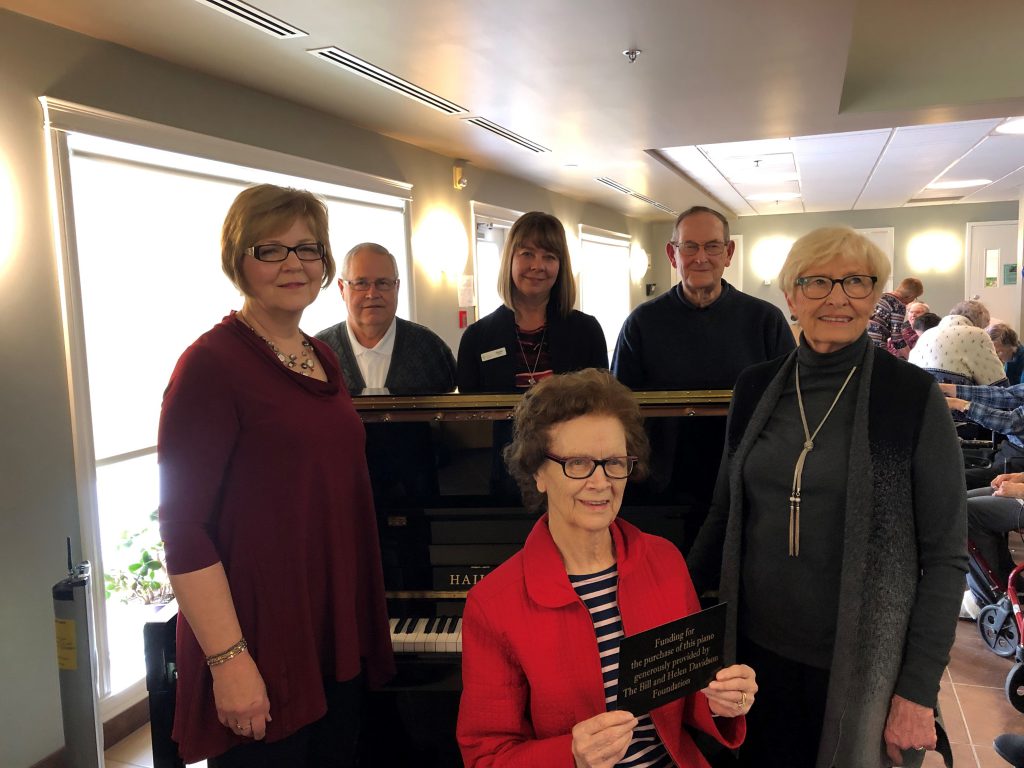 Helen Davidson was a dedicated musician and active community volunteer in Weyburn. She was an organist and choir director at Weyburn's Calvary Baptist Church. She was also a 50-year member of the Registered Music Teachers Association. Above all she taught piano in Weyburn for an astounding 70 years.
In 2009, Bill and Helen Davidson created the Bill and Helen Davidson Foundation Fund at SSCF so that they could support the charities and causes that they held dear and were involved with for their entire lives. So, it is more than fitting that the advisory committee to the Bill and Helen Davidson Foundation Fund would choose to grant to support the purchase of such a beautiful instrument to ensure that even more people could experience Helen's love of music.
Happy #GivingTuesdayCA to everyone! To learn more about the philanthropic legacy you can leave, get in touch with us.
For additional information and media inquiries, please contact:
Michael Chmielewski
Executive Assistant and Communications Coordinator
South Saskatchewan Community Foundation
306-751-4751