SSCF News
Smart & Caring Fund Grants Announced (Fall 2018)
$18,860 granted to 11 charitable programs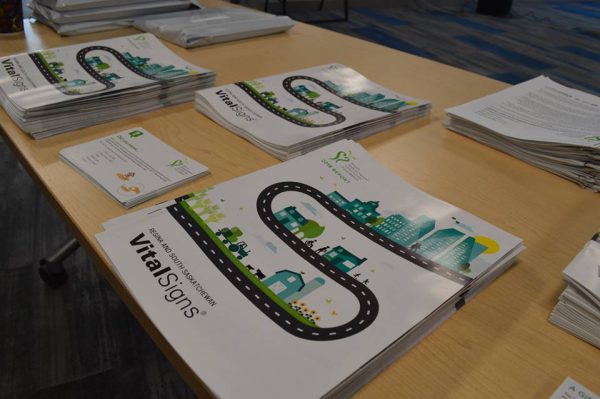 (November 1, 2018) – The South Saskatchewan Community Foundation (SSCF) is pleased to announce the recipients of the fall 2018 SSCF Smart & Caring Fund grants. The purpose of the Smart & Caring Fund is to allow the SSCF to respond to areas of focus identified in its annual Vital Signs® report.
This year SSCF supported 11 charitable programs for a total of $18,860
Congratulations to the successful applicants! They are:
SSCF's 2016 and 2018 Vital Signs reports focused on "Belonging: Exploring Connection to Community" and identified three pressing issues as key themes for our community: pursuing reconciliation, welcoming newcomers, and building economic inclusion.
To highlight some of the grants related to these themes, the recipients pursuing reconciliation include the Knox-Metropolitan United Church with their Truth and Reconciliation Commission reading group/related programming as well as the Nature Conservancy of Canada – Saskatchewan Division's program helping students from First Nations on Treaty 4 lands have the opportunity to build bird boxes while learning more about actions they can undertake to conserve native prairie.
The New Canadian Integration Society (in partnership with the Heritage Community Association) will welcome newcomers by helping new Canadians prepare for their Citizenship Examination. In terms of building economic inclusion, the Neil Squire Society will rent a venue and provide food for builders attending a buildathon event where builders spend the day assembling mouth-controlled mouse devices called the LipSync for people who have limited or no use of their arms.
For additional information and media inquiries, please contact:
Michael Chmielewski
Executive Assistant and Communications Coordinator
South Saskatchewan Community Foundation
306-751-4751