What is the South Saskatchewan Will Power Cohort?
The South Saskatchewan Will Power Cohort is a group of charitable organizations collaborating to encourage community members to give back to their community through planned giving in their wills, while still supporting family and loved ones.
Why Should You Leave a Charitable Gift In Your Will?
Like most Canadians, you've probably spent a lifetime contributing to a cause that's close to your heart. Now imagine making a bigger contribution than you ever thought possible, without using any of the money you need during your lifetime, or significantly taking away from your loved ones. You can have the best of both worlds with a charitable gift in your Will. 
Consider an average estate of $845k. You probably want to leave the majority of your estate to your loved ones. But what if you left a small portion of your estate – 5% of it – to your charity of choice? That small percentage translates to a $42,000 donation, a bigger impact than most of us would ever be able to make during our lifetime. Imagine what could be accomplished with a donation that size! See what kind of impact you can make using the Will Power legacy calculator.
It's also important to consider that a charitable gift in your Will can go a long way towards reducing the amount of taxes to be levied against your estate after you pass. You can read about some of the tax advantages of giving through your Will here.
The truth is, you could be using your Will to do a lot more. You can take care of your family while making a big difference for the causes you care about. 
We all want to help those around us and leave the world a better place. Leaving a charitable gift in a Will is another way to make your mark. 
We are a proud partners in the Will Power movement.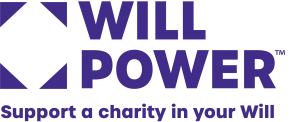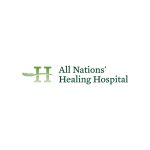 All Nations' Healing Hospital
The All Nations' Healing Hospital (ANHH) provides a wholistic model of health care services and research to meet the needs of our communities. ANHH includes 24 hour physician services, 14 acute care beds, a 24 hour emergency department, palliative care services, outpatient services (physical therapy and occupational therapy, dietitian and nutrition services, harm reduction, a primary care clinic for chronic disease, satellite dialysis unit), diagnostic services (lab and x-ray), women's health clinic (including a low risk birthing unit), cultural and traditional services which include, access to traditional knowledge keepers, traditional medicines, traditional and spiritual institutes and spiritual counselling.
The All Nations' Healing Hospital is committed to moving forward truth and reconciliation within health care. This is being achieved by recognizing the healing relationship between mind, spirit, body and community.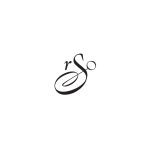 Regina Symphony Orchestra
The Regina Symphony Orchestra is a full-scale orchestra with professional musicians performing in Regina since 1908. Throughout this over 112-year history, the RSO has been a part of the growth of our city, filling venues, schools and parks with our music. Under the baton of Gordon Gerrard, Music Director, the RSO is a dynamic organization with an eye on the future.
As we emerge from the challenging pandemic which impacted three of our past concert seasons, this season is about moving forward – celebrating music with our artists and our community.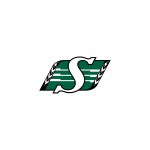 Saskatchewan Roughrider Foundation
The Saskatchewan Roughrider Foundation is designed to enhance and further community efforts across the province. The Foundation's mission is to empower youth and communities through the passion of Rider Nation, teaching them skills like leadership, resilience and responsibility.  We help to build on the strengths of our youth ensuring they have an opportunity to reach their full potential, as well as empower them to achieve their goals.
We focus our efforts on our three main community pillars centred around youth and children through: Education, Health and Amateur Football.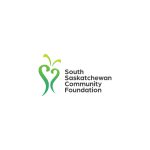 South Saskatchewan Community Foundation
SSCF invests for the long-term with endowment Funds that focus on impact in our community. In addition to distributing grants to worthy causes throughout the year, we pool many visionary donors' and organizations' funds – investing them together for a higher return. Such investments allow donors to make their charitable grants not just once but year after year.
Give today. Grow forever.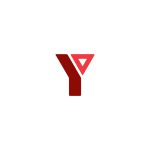 YMCA of Regina & Moose Jaw
The YMCA is a charity that supports connection, friendship, and the healthy development of our community. Our programs and services focus on youth and families to support lifelong healthy living. We develop leaders and committed citizens who care about our values and the health of our community.
At our core, we deliver community development; child care; leadership development; and, healthy living programs.
By reducing barriers, everyone can achieve a healthy spirit, mind, and body.