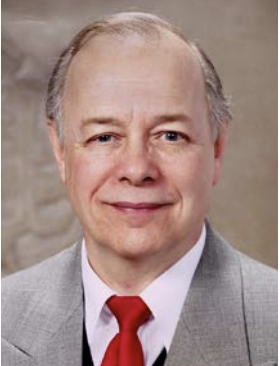 Gary Hyland enriched many lives.
Throughout his life Gary Hyland was a firm believer in giving and sharing his many talents as a high school teacher, mentor, and writer. He volunteered for many arts-related pursuits in his home city of Moose Jaw, which included the creation of writers' retreats and festivals, and establishing a cultural centre. His aspirations and activities bloomed the more he gave. As his involvement in arts activism increased, so did his giving through his establishment of the Gary Hyland Literary Scholarship Fund to benefit beginning writers. When he was diagnosed with Amyotrophic Lateral Sclerosis (ALS), also known as Lou Gehrig's disease, he found an additional focus. Gary Hyland wanted to help others dealing with an ALS diagnosis even after he was gone. Today the Gary Hyland ALS Fund at the South Saskatchewan Community Foundation helps support individuals with ALS in the Regina-based area and across the province through the ALS Society of Saskatchewan. ALS is a debilitating disease which can sometimes progress rapidly. There is no known cure. Eighty percent of those diagnosed only live for two to five years. Equipment such as canes and motorized wheelchairs are vital supports. With necessary equipment ranging from $100,000 to $150,000, the Gary Hyland ALS Fund provides essential financial assistance to supplement the ALS Society equipment loans fund. Denis Simard, Executive Director of the ALS Society says, "We really appreciate the support through this Fund. Every dollar counts and SSCF's support means everything." The goal is to always provide equipment for those diagnosed with ALS from the moment they are diagnosed. Thanks to Gary Hyland's foresight and generous spirit there is more funding for equipment for those diagnosed with ALS to aid in their quality of life. Whether as an arts activist or ALS advocate, Gary Hyland enriched numerous people's lives during his lifetime and continues to provide a lasting legacy through his funds. Today grants from the Gary Hyland ALS Fund make a beneficial impact and his dream of helping those diagnosed with ALS into the future has become a reality.
Need guidance to donate or create a fund? Contact us and we will gladly help.
South Saskatchewan Community Foundation
Phone (toll free): 1-877-751-4756
Fax: 306-751-4768
Email: info@sscf.ca