Regina Leader-Post Christmas Cheer Fund
Truth and Reconciliation Fund Grant
See the Impact Your Donation Can Make
Try SSCF's Donation Calculator to make the most of your donation while getting the most out of your tax breaks.
Get updates about the community impact happening around you.
Sign up to get news and updates about the charitable sector in your community delivered to your inbox.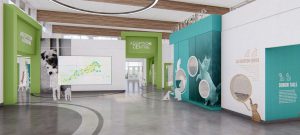 An anonymous donor through the South Saskatchewan Community Foundation (SSCF) has provided a generous donation of $250,000 to Regina Humane Society towards the Almost Home
Read More »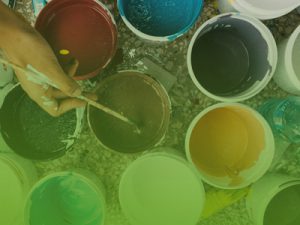 The Lorne and Evelyn Johnson Foundation Grant Recipients (Fall 2022) This Fall, SSCF and Lorne and Evelyn Johnson Foundation (LEJF) supported 8 charitable programs for
Read More »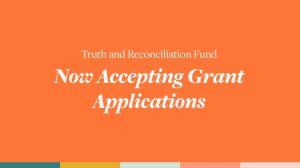 SSCF is Excited to Announce its NEW Grant Deadline – Now Open The South Saskatchewan Community Foundation is excited to announce that there is a
Read More »
Building communities for all to prosper together and forever.
The South Saskatchewan Community Foundation serves as a bridge between donors and charities in Southern Saskatchewan.
We believe in facilitating Saskatchewan philanthropy, supporting local charities and developing our community so that our home is a more vital, strong, and fair place to live, work and play.
The success of our communities is measured by the results powered by you.
"Those who support the South Saskatchewan Community Foundation show us the way. You show us, by your example, that each of us has the power to make a difference, and together, we can address even the greatest challenges."
You choose where the impact is made.
Community foundations enrich the quality of community life. Together we've given back more than $50 million to communities over the last 51 years.
Arts & Culture
We're proud to bring charities and Saskatchewan donors together. Recently, a $25 million endowed gift was bestowed to support the operations of the MacKenzie Art Gallery.
Social Services
The G. Murray and Edna Forbes Foundation Fund works to fulfill the Forbes' dream by donating to such charities that work to end poverty, homelessness, and support youth.
Education & Scholarships
Thanks to donors who value the importance of education many scholarships are supported through funds at the South Saskatchewan Community Foundation.
Health
Funds like the COVID-19 Emergency Response Fund are intended to address gaps in areas like food and shelter shortages, as well as meeting the needs of children and the most vulnerable.
Spiritual
The Forbes Foundation Fund ensures continuous support for the organizations that were near and dear to the Forbes' hearts including significant renovations to St. Paul's Cathedral.
Environmental
The Joyce Gemmell Jessen Habitat Conservation Fund donated its inaugural grant to Ducks Unlimited to ensure 100 acres of critically important waterfowl breeding habitat will be protected in perpetuity.
Together, for over 50 years, SSCF donors have given back more than $50 million to communities
That dedication, generosity and a love for the people of this province has had immense impact. 
From a start with an endowment of around $60,000 in 1969, countless dedicated SSCF volunteers, staff, and donors have fostered assets of over $90 million today.
Our Foundation
Founded in 1969, SSCF invests for the long-term with endowment Funds that focus on impact in our community.
Our History
With your support, the South Saskatchewan Community Foundation celebrated 50 years in 2019.
Our Team
We are proud that many distinguished members of the community serve on our volunteer Board of Directors.
Make your community impact today.
Donate or create a fund.
We are your philanthropic partner, here to ensure every dollar you give provides important impact. Our grant-making expertise and community knowledge can align your values and interests with community needs.