Donna Ziegler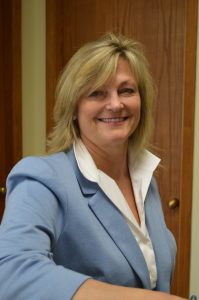 Donna leads the South Saskatchewan Community Foundation team as its Executive Director. She understands the importance of stewarding relationships between donors and charities and the importance of philanthropy in building community. Donna holds a Master of Communications from Royal Roads University, worked in the charitable and non-profit sectors, and has served as an elected school board member for nearly two decades. She is a member of the Association of Fundraising Professionals, the Canadian Association of Gift Planners, International Association of Business Communicators, and the International Coach Federation. Contact Donna to discuss fulfilling your philanthropic wishes and about other great opportunities at the South Saskatchewan Community Foundation.
Email: donna.ziegler@sscf.ca
Telephone: 306-751-4956
Vanessa Bonk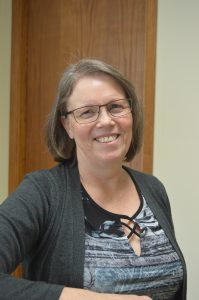 Vanessa is SSCF's Director of Finance and Administration. Vanessa is a Chartered Professional Accountant, a Certified Management Accountant, and holds a Master of Business Administration from the University of Regina. On top of her accounting expertise Vanessa has over a decade of experience as an Executive Director at the Saskatchewan Media Production Industry Association. Contact Vanessa for any financial inquiries, such as questions about SSCF's financial statements/investment results or about charitable receipting.
Email: vanessa.bonk@sscf.ca
Telephone: 306-751-4856
Karen Henders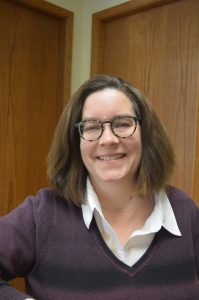 Karen is SSCF's Director of Community and Grant Stewardship. Karen leads community engagement and granting activities, including the Vital Signs Community Network (VSCN). Her focus is to strengthen South Saskatchewan Community Foundation's community knowledge and inform its activities in support of the charitable sector. As the Director of Community and Grant Stewardship, Karen works with SSCF's Executive Director to effectively match the generous gifts of donors with the needs of the community. She brings a wealth of experience to her role at SSCF with over 13 years of program management experience in the arts and creative industries sectors, from her time in the film industry, as an entrepreneur, and with her Master of Business Administration from the University of Regina.  Contact Karen to learn more about SSCF's community involvement, including the VSCN and granting.
Email: karen.henders@sscf.ca
Telephone: 306-751-4752
Tiffany Caron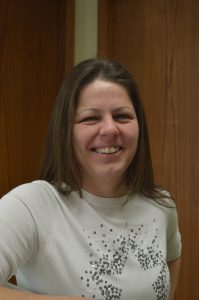 As SSCF's Granting Coordinator, Tiffany coordinates the grants from SSCF's donors and funds to the charities they support throughout southern Saskatchewan. Tiffany brings systems solutions analyst experience as well as a Graphic Arts Production Certificate and Certified Business Analyst qualifications to her work. Contact Tiffany to inquire about grant application forms, final reporting forms, and any general questions you may have about applying for funding.
Email: tiffany.caron@sscf.ca
Telephone: 306-751-4756
South Saskatchewan Community Foundation
3934 Gordon Road
Regina, Saskatchewan
S4S 6Y3
Phone (toll free): 1-877-751-4756       Fax: 306-751-4768
Email: info@sscf.ca
The Lorne and Evelyn Johnson Foundation is administered in conjunction with the SSCF.
To contact the Johnson Foundation, please call: 306-586-0944